Driving Testimonials
Driving Testimonials: Driving lessons in Redhill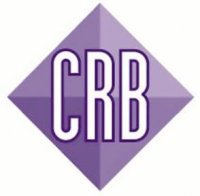 Discovery School Of Motoring: The Best In Driving Tuition
At Discovery School Of Motoring we strive to attain a high standard of excellence in driving lessons in Redhill and all of the surrounding areas. Our driving instructor in Redhill has an excellent 1st time pass rate and we aim to get you through your driving test first time as possible.
No with condidence our instructors are FULLY CRB CHECKED!
DISCOVERY SCHOOL OF MOTORING OFFERS LESSONS WITH AN INSTRUCTOR WHO IS RATED GRADE "A". THE HIGHEST GRADE POSSIBLE DONE IN MANDATORTY STANDARDS CHECKS DONE BY THE DRIVING STANDARDS AGENCY. REST ASSURED YOU ARE GETTING QUALITY DRIVING TUITION.
Driving Testimonials:
"I was very nervous before I started but Discovery School of Motoring were very professional and their driving instructor in Redhill made me feel at ease straight away. I passed my driving test in no time at all. I would highly recommend them. Thanks." Kelly in Reigate.
"I'd failed 2 driving tests with another driving instructor in Redhill so a friend highly recommended Discovery School of Motoring and I'm so pleased they did! They explained exactly where I was going wrong and taught me things my other driving instructor in Redhill missed. I passed my driving test next time with only 2 minor marks! Thanks everyone at Discovery School Of Motoring!" Tony in Horley
"I just passed my driving test with 1 minor mark! I never thought when I started I'd be able to do anything like that but Discovery School Of Motoring gave me the confidence to do that. Thanks!" Evie in Dorking
"I started driving lessons in Redhill a couple of months ago and I've just passed my driving test. I would HIGHLY RECOMMEND Discovery School of motoring. Their driving instructor in Redhill was great and I really enjoyed the lessons." Lily in Redhill
"I didn't have a lot of confidence and was very nervous when I started my driving lessons but after only a couple of lessons I felt really relaxed thanks to Discovery School Of Motoring and I just passed my driving test today.Cheers." Tom in Leatherhead
.
Discovery School Of Motoring; Why go anywhere else?
After reading a small selection of our driving testimonials you can see that Discovery School Of Motoring aims to give its pupils the best driving tuition possible. Our driving instructor in Redhill has an excellent pass rate. Why fail elsewhere when you can pass your driving test with Discovery School Of Motoring?
Discovery School Of Motoring: Contact us
For all enquires or if you would like to book some driving lessons please fill out the form on the contact us page or please feel free to call us on 07815 288990. You can also e-mail us at info@discoverysom.co.uk. Don't delay, call today!